Real Property
The terms Real Property and Real Estate are typically used interchangeably. Real Property refers to ownership interests in land, water rights, mineral rights, and any improvements affixed to the land, including structures, trees/timber/natural vegetation and fixtures. Real Property is defined by the by the California Revenue & Taxation Code as; the possession of, claim to, ownership of, or right to the possession of land and improvements. The fundamental rights associated with real property are the rights to possession, control, enjoyment, and disposition.
Examples of taxable real property include; the houses we live in, typically referred to as single family residential, vacant land held for future development, developed land with an apartment complex, a regional mall, a manufacturing plant or an industrial warehouse on the property. Taxable real property can also include private beneficial interests in publically owned real estate, commonly known as possessory interests.
With respect to Real Property, Proposition 13, passed in 1978, is the constitutional amendment that substantially changed the taxation of Real Estate.
The annual review, maintenance of building records, and appraisal of all real property parcels throughout the county, are handled by our eight district offices. Please contact the nearest district office if you have questions or wish to make an appointment.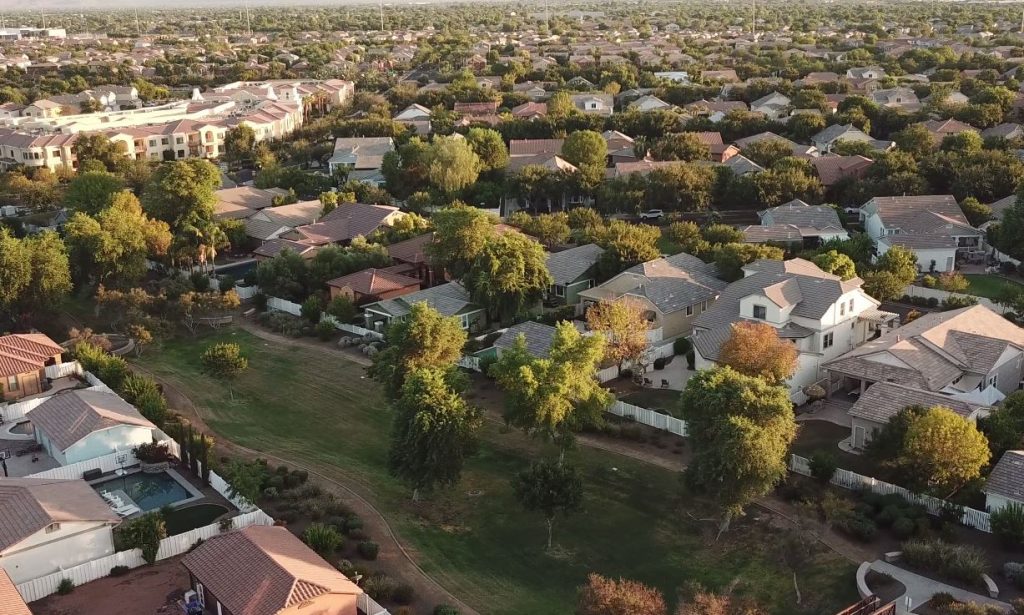 FAQ
Forms
| | | | |
| --- | --- | --- | --- |
| | Affidavit of Annual Assessment Work | Assessor | BLM Form 3830-4 |
| | Affidavit of Cotenant Residency | Assessor | BOE-58-H |
| | Agent Authorization | Assessor | AEO-011 |
| | Aggregate Production Report (Sand, Gravel, Limestone, Clay, and Similar Products) | Assessor | BOE-560-A |
| | Application for 'Declined in Value', Proposition 8 | Assessor | ARP-068 |
| | Assessment Appeal Application | Assessor | Clerk of the Board |
| | Change in Ownership Statement – Death of Real Property Owner | Assessor | BOE-502-D |
| | Change in Ownership Statement – Oil and Gas Property | Assessor | BOE-502-G |
| | Claim for Base Year Value Transfer – Acquisition by Public Entity (Eminent Domain) | Assessor | BOE-68 |
| | Claim for Disabled Persons Exclusion of New Construction (Non-Owner Occupied) | Assessor | BOE-63-A |
| | Claim for Disabled Persons Exclusion of New Construction (Owner Occupied) | Assessor | BOE-63 |
| | Intracounty Transfer of BYV to Replacement Property for Property Damaged/Destroyed in Disaster | | BOE-65-P |
| | Claim for New Construction Exclusion from Supplemental Assessment | Assessor | ARP-002 |
| | Claim for Reassessment Exclusion for Transfer Between Parent and Child | Assessor | BOE-58-AH |
| | Reassessment Exclusion for Transfer Between Parent and Child Occurring on or After 2/16/21 | Assessor | BOE-19-P |
| | Claim for Reassessment Exclusion for Transfer from Grandparent to Grandchild | Assessor | BOE-58-G |
| | Reassessment Exclusion for Transfer Between Grandparent and Grandchild on or After 2/16/21 | Assessor | BOE-19-G |
| | Claim for Reassessment Reversal | Assessor | BOE-62-LRDP |
| | Claim for Refund of Tax Payment | Clerk of the Board | |
| | ARP-096: Claim for Tax Deferral- Damaged property | Assessor | |
| | Claim for Transfer of Base Year Value from Qualified Contaminated Property to Replacement Property | Assessor | BOE-65-CP |
| | Claim for Transfer of Base Year Value to Replacement Primary Residence for Persons At Least Age 55 | Assessor | BOE-19-B |
| | Claim for Transfer of Base Year Value to Replacement Primary Residence for Severely Disabled Persons | Assessor | BOE-19-D |
| | Claim for Transfer of Base Year Value to Replacement Primary Residence for Victims of Wildfire… | Assessor | BOE-19-V |
| | Claim for Welfare Exemption (First Filing) | Assessor | BOE-267 |
| | Claim of Person(s) at least 55 years of Age for Transfer of Base-Year Value to Replacement Dwelling | Assessor | BOE-60-AH |
| | College Exemption – Claim for Exemption from Property Taxes | Assessor | BOE-264-AH |
| | ARP-033: Damaged Property Reassessment Application | Assessor | |
| | Disabled Persons Claim for Transfer of Base Year Value to Replacement Dwelling(+Cert. of Disability) | Assessor | BOE-62 |
| | Disabled Veterans' Exemption Change of Eligibility Report | Assessor | BOE-261-GNT |
| | Disabled Veterans' Exemption Claim for Disabled Veterans' Property Tax Exemption | Assessor | BOE-261-G |
| | Disabled Veterans' Exemption Information Sheet | Assessor | AOS-069 |
| | Exemption of Lease Property Used Exclusively for Low-Income Housing | Assessor | BOE-236 |
| | Exhibition Exemption Claim from Property Taxes | Assessor | BOE-270-AH |
| | AOS-009: Homeowners' Exemption Cancellation Card | Assessor | |
| | Homeowners' Exemption Claim | Assessor | BOE-266 |
| | Housing – Elderly or Handicapped Families Supplemental Affidavit | Assessor | BOE-267-H |
| | AOS-062: How to Transfer Title | Assessor | |
| | Initial Purchaser Claim for Rain Water Capture System New Construction Exclusion | Assessor | BOE-64-RWC |
| | Notice of Rescission of Claim to Transfer Base Year Value to Replacement Dwelling | Assessor | BOE-60-NR |
| | APP-132: Landlord Report of Tenants-Instructions | Assessor | |
| | Lessees' Exemption Claim | Assessor | BOE-263-B |
| | Lessors' Exemption Claim | Assessor | BOE-263 |
| | Library or Museum Exemption – Exemption for Property Used by a Free Public Library or Free Museum | Assessor | BOE-268-B |
| | Lower Income Households Family Household Income Reporting Worksheet | Assessor | BOE-267-L-A |
| | Lower Income Households Supplemental Affidavit | Assessor | BOE-267-L |
| | Low-Income Housing Supplemental Affidavit for Managing General Partners | Assessor | BOE-267-L1 |
| | ASSR-027: Map Order Form | Assessor | |
| | BOE-560-C: Mining Claim Production Report | Assessor | |
| | Mining Production Report (Diatomite, Iron, Rare Earths, Gold, Talc, Tungsten & Other Minerals) | Assessor | BOE-560-B |
| | Mutual or Private Water Company Property Statement | Assessor | BOE-540-S |
| | Notice of Rescission of Claim to Transfer Base Year Value to Replacement Dwelling | Assessor | BOE-60-NR |
| | APP-144: Notification to the Assessor of Business in San Bernardino County | Assessor | |
| | Oil and Dissolved Gas Production Report | Assessor | BOE-566-D |
| | Oil and Gas Operating Expense Data | Assessor | BOE-566-K |
| | Oil, Gas, and Geothermal Personal Property Statement | Assessor | BOE-566-J |
| | AOS-047: Parcel Combination and Rescission Guidelines | Assessor | |
| | Pipeline Property Statement | Assessor | |
| | Possessory Interests Annual Usage Report | Assessor | BOE-502-P |
| | Power Plant Property Statement | Assessor | BOE-571-C |
| | Preliminary Change of Ownership Report | Assessor | BOE-502-A |
| | Public Records Request | Assessor-Recorder-Clerk | |
| | Public School Exemption – for Property Used Exclusively by a Pubic School | Assessor | BOE-268-A |
| | Reassessment Exclusion For Transfer of Corporation Stock From Parent To Child | Assessor | BOE-62-R |
| | Rehabilitation – Living Quarters (Yearly Filing) | Assessor | BOE-267-R |
| | Religious Exemption – Change in Eligibility or Termination Notice | Assessor | BOE-267-SNT |
| | Religious Exemption – Claim for Exemption from Property Taxes | Assessor | BOE-267-S |
| | APP-149: Report a Change on Business Property, Aircraft, and Boats | Assessor | |
| | AOS-058: Request for Change of Address | Assessor | |
| | ASSR-002: Request for Information | Assessor | |
| | ACO-031: Request to Remove Owner's Name from Assessment Roll (Law Enforcement Personnel Only) | Assessor | |
| | Right-of-Way Property Statement | Assessor | BOE-571-RW |
| | ARP-109: Security Interest Affidavit | Assessor | |
| | Servicemembers Civil Relief Act Declaration | Assessor | BOE-261-D |
| | Solar Exclusion Form – New Construction | Assessor | BOE-64-SES |
| | Supplemental Affidavit for BOE-236 – Housing – Lower-Income Households | Assessor | BOE-236-A |
| | Veteran's Exemption – Claim for Veterans' Exemption | Assessor | BOE-261 |
| | Veterans' Organization Exemption – Claim for Veterans' Organization | Assessor | BOE-269-AH |
| | Welfare Exemption Supplemental Affidavit, Households Exceeding Low-Income Limits- Tenant Data | Assessor | BOE-267-L3 |
| | Welfare Exemption Supplemental Affidavit, Housing-Lower Income Households-Tenant Data | Assessor | BOE-267-L2 |
| | Welfare Exemption Supplemental Affidavit, Organizations and Persons Using Claimant's Real Property | Assessor | BOE-267-O |
| | Wind Generation Property Statement | Assessor | BOE-571-W |